High Rribbed Formwork
We offer high ribbed formwork made from hot-dipped galvanized steel sheets. Due to its meshes and U patterns, it has better anti-stress capability and forming flexibility than normal metal lath.
Feature and Application: High ribbed formwork has excellent engineering quality, construction security and widely used in tunnels bridges, valve basement systems, sewage systems, subways, retaining walls, nuclear power plants, shipyards, water pools and marine engineering works as concrete permanent assembly-free formwork.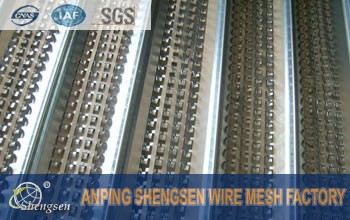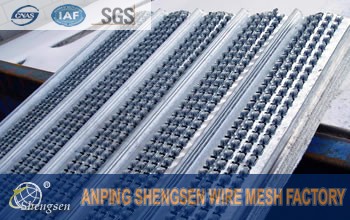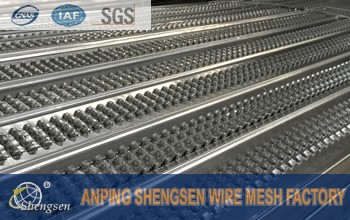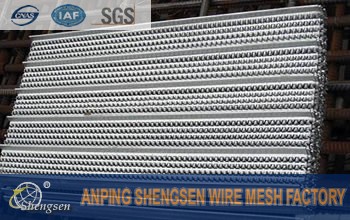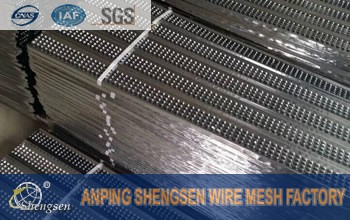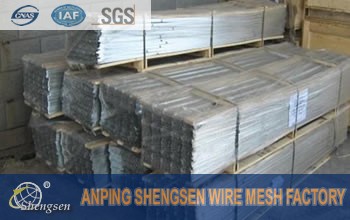 | | | | | | | |
| --- | --- | --- | --- | --- | --- | --- |
| Model | Thickness (mm) | Weight (kg) | Width (mm) | Length (mm) | Rib Height (mm) | Rib Distance(mm) |
| 021 | 0.21 | 1.70 | 450 | 2200 | 14-20 | 90 |
| 023 | 0.23 | 1.90 | 450 | 2200 | 14-20 | 90 |
| 030 | 0.30 | 2.48 | 450 | 2200 | 14-20 | 90 |
| 035 | 0.35 | 2.90 | 450 | 2200 | 14-20 | 90 |
| 040 | 0.40 | 3.30 | 450 | 2200 | 14-20 | 90 |
| 045 | 0.45 | 3.70 | 450 | 2200 | 14-20 | 90 |
| 050 | 0.50 | 4.10 | 450 | 2200 | 14-20 | 90 |