Galvanized Iron Wire production processing:
Electro galvanized wire: steel rod coil -- wire drawing -- wire annealing -- rust removing -- acid washing -- boiling -- drying -- zinc feeding -- wire coiling.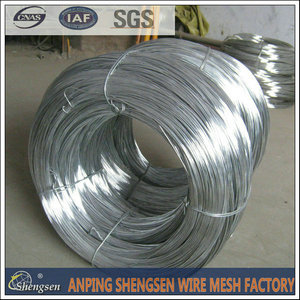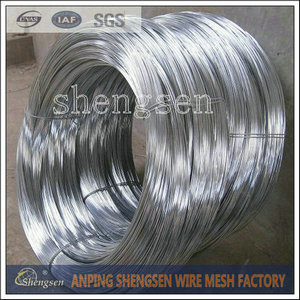 Galvanized/Powder coated wire hanger
Wire hanger is made of galvanized steel wire or black steel wire with powder coating for so many colors. We are the real factory of wire hangers and sell the galvanized wire directly by our factory.
Materials: Mild steel wire, Low carbon wire
Wire gauge size: 1.8-2.7mm
Color: red, blue, green, yellow, white and black etc.
Processing :
First draw (the material of wire rod to the right wire diameter0---Wire Annealing---Rust Removing--- Acid Washing--- Boiling--- Drying--- Zinc Feeding--- Wire Coiling.
Zinc coating: 8-15g/mm2 electro galvanized, 30-70g/mm2 hot dip galvanized, 100-500g/mm2 heavy duty galvanized zinc coat.
Elongation: 10-15% for low carbon steel wire
Tensile strength: 550-850n/mm2 hard drawn.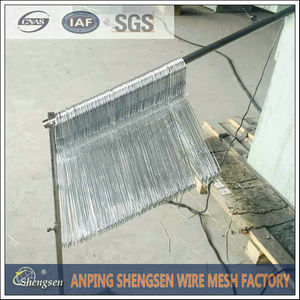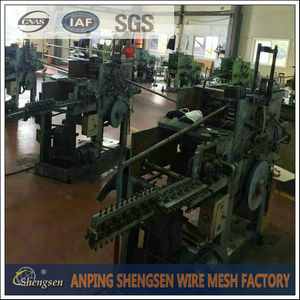 Steel Hanger Wire is certified and tested to handle maximum loads. Hanger wire is used in a variety of applications in the construction industry, including suspending duct-work, lighting fixtures, acoustical ceilings and more.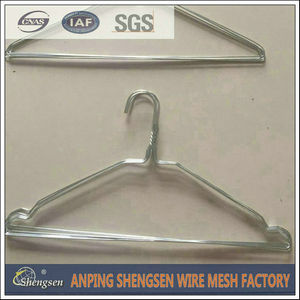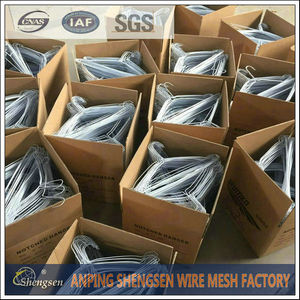 Email: sales1@wiremeshproducts.org Tel: 0311-85293775
Tag: galvanized iron wire, wire hanger